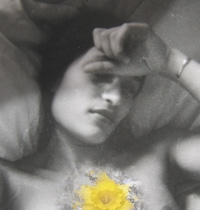 (it's going to be) Glorious was a public intervention and workshop that took place in September 2009.
Public Intervention
St Nicholas Arcades, Lancaster, 23/24th September 2009
This intervention took place in an empty shop within the St Nicholas Arcades in Lancaster, a shopping centre where Rajni Shah Theatre has previously performed Give What You Can, Take What You Need. Passers-by were invited to take part on one of three levels:
-sharing a cup of tea and a biscuit with the company
-using materials provided to write a letter to a stranger which they then exchanged for a letter someone had previously written
-finding out about the company's upcoming weekend workshop (below)
Over fifty people took part in the project and exchanged letters with strangers; several people signed up for the weekend workshop.
followed by...
(It's Going to be) Glorious! workshop
The Gregson Centre, Lancaster, 26/27th September 2009
As part of the development process for Glorious, Rajni Shah Theatre led a two-day open workshop in Lancaster in September 2009. Each participant created a short performance based on autobiographical material. The workshop was facilitated by Lucille Acevedo-Jones, Sheila Ghelani and Rajni Shah.
"On a personal level, it has endowed in me a new level of confidence and self-reliance...To be able to share and open up myself publicly in such a way that, about 2 years ago, I never would've possibly anticipated myself doing that ever. Also, it has made me attentive to what people are saying, how they are saying it..."
"Thank you for a fabulous weekend in Lancaster. You created a fabulous space and energy that enabled me to learn from others and stimulate my mind."
quotes from feedback letters sent by workshop participants