WORKSHOP: Devising for Theatre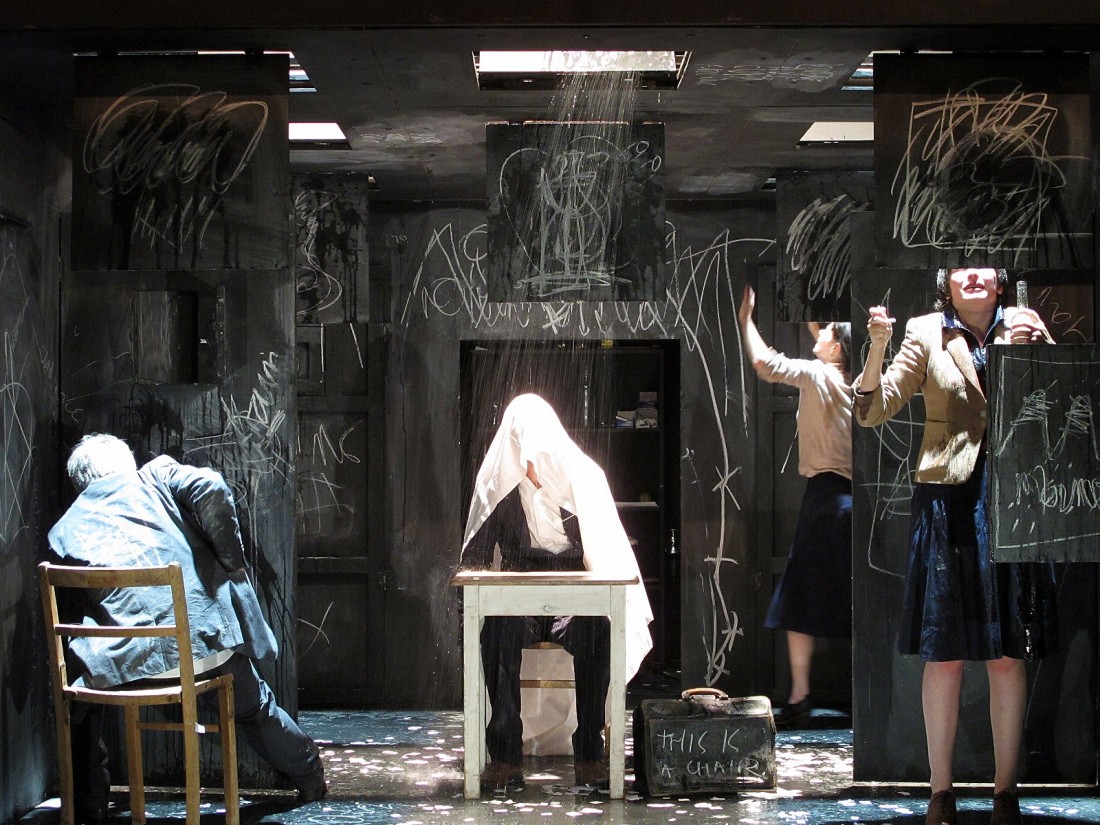 Creative Workshops led by Reckless Sleepers
Dates: 10th November 2011 (but these dates are slightly flexible dependent on interest)
Anglo-Belgian company Reckless Sleepers are one of the foremost visual and devised theatre companies making and touring work in the UK. In addition to creating new works for national and international touring, they deliver projects for and with students and young practitioners.
In order to support the presentation of Schrodinger at the Nuffield Theatre, the company are offering Key Stage 4 & 5 students and colleagues a workshop focusing on the creative processes that were developed while devising and creating the show. The workshop will pass on invaluable methods and strategies for developing new devised, physical and visual theatre, and help to instil confidence in making and discussing new theatre.
Special offer for autumn workshop bookers
Many of the company's approaches to devised theatre-making are described in the accompanying book 'Trial', available free to all workshop booking schools and colleges.
Booking
The workshops can take place at Live at LICA or at your institution. Sessions last 3 hours.
The fee for each workshop is £200 + vat (negotiable dependent on size of group and school/college group discounts are available for the shows). Please contact us (takepart@liveatlica.org) for more details and company information packs.