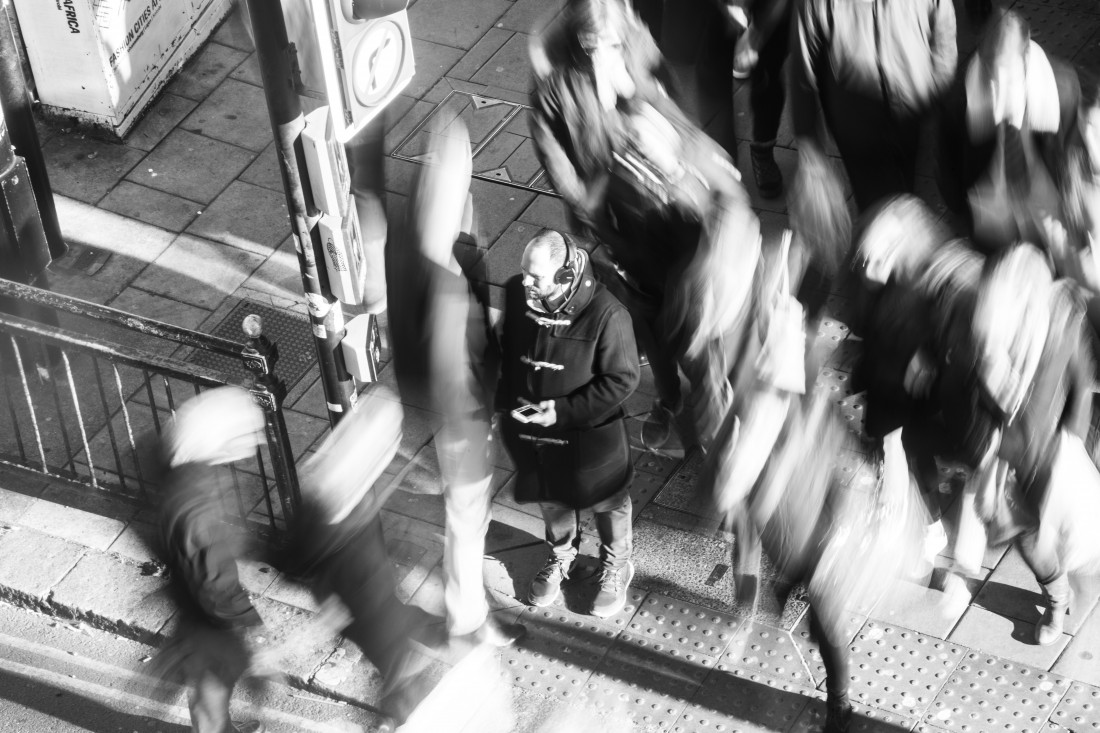 Flexer & Sandiland
The Hum: Lancaster | Morecambe
A free app brings the theatre of the city to your pocket.
The Hum is a sound and movement trail centred across the Lancaster District, with locations including St Nic's Arcade and the Bus Station in Lancaster and the Arndale Centre and the Pleasureland Arcade in Morecambe.

There are no performers and no stage in The Hum, just real-life framed as unusual and surprising performance through your phone or other mobile device: everyday choreography by everyday people on their journeys through the streets of the city.
The Hum incorporates text from: international dance artist Wendy Houston, dance writer for The Times Donald Hutera, Maria Oshodi director of Extant Theatre Company of visually impaired people and live artist Pete Phillips.
Download The Hum app

For Android Devices, visit the Google Play Store
For Apple Devices, visit the iTunes App Store
or alternatively use your search engine with the words 'The Hum Lancaster Morecambe'
Accessibility
If you cannot experience The Hum due to mobility issues or access needs, please get in touch with us on gallery@lancasterarts.org and we will provide you with further information on alternative ways to access the piece.