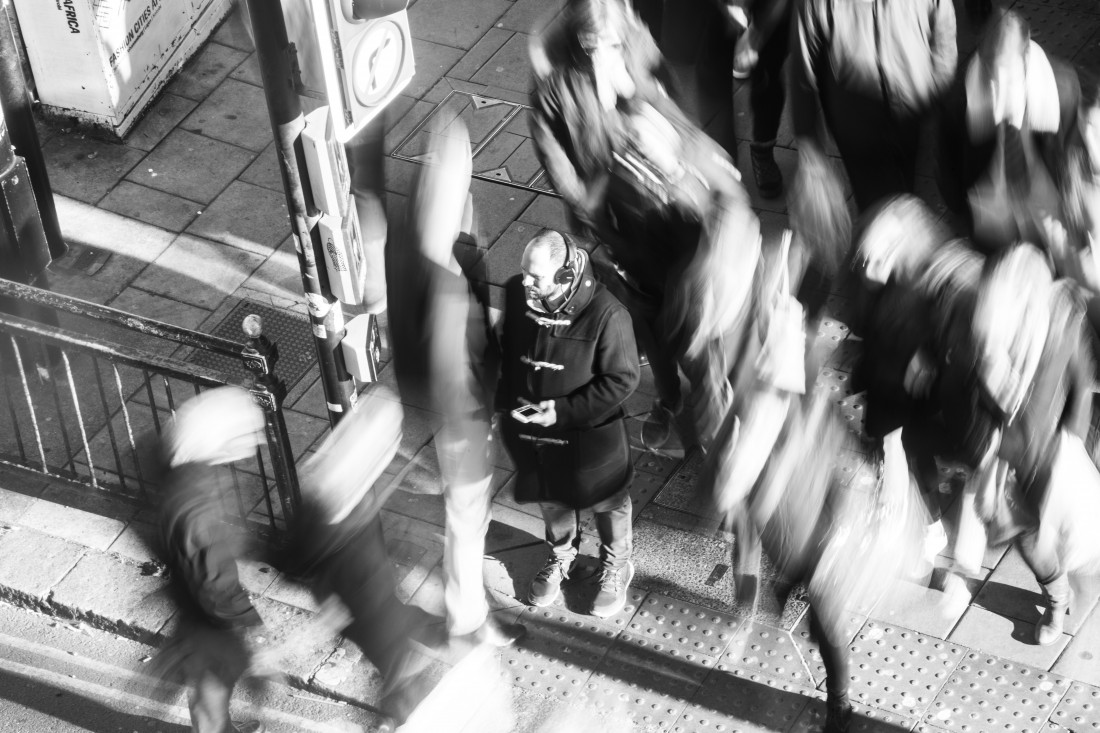 Flexer & Sandiland: The Hum
The Hum is a sound and movement trail centered across the Lancaster district. The piece weaves together a soundtrack on an audience member's smartphone with visuals of the existing environment to create an experience which is half reality, half cinema. There are no performers and no stage in The Hum, just real-life framed as unusual and surprising performance: everyday choreography by everyday people on their journeys through the streets of the city.
Locations within the district include:
St Nic's Arcade,
Lancaster Bus Station
Arndale Centre
Pleasureland Arcade
and many more...
The Hum incorporates text from: international dance artist Wendy Houston, dance writer for The Times Donald Hutera, Maria Oshodi director of Extant Theatre Company of visually impaired people and live artist Pete Phillips.
Download The Hum app
The link to the app will be live here from 20 March 2018.