On Belonging: Duality
Early in the spring of 2021, Lancaster Arts hosted a call out for artists to explore what belonging means to us now after all the upheaval and social unrest over the last year. On Belonging seeks new perspectives on identity and place that have been underrepresented in our programme. This commission has evolved from our work with the national Diverse Actions programme (in partnership with Live Art UK 2018/19). After our commissions with Maya Chowdry and Fabiola Santana, we wanted to continue this strand of work on place and support more inclusive representation in Live Art throughout the north of England. Layla Khoo is the artist who is undertaking this commission on belonging. Find out more about some of Layla's previous work below.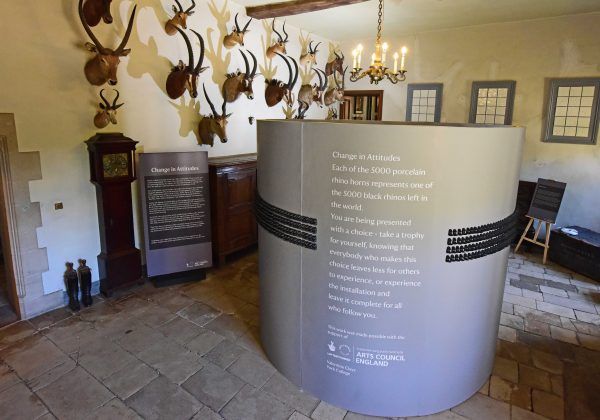 With Lancaster Arts Layla will be reflecting on questions of belonging and identity as she meets people living in Lancaster and Morecambe over the next few months as part of her research and development. Read on to find out more directly from the artist; her plans and how she plans to connect with people...
Like many people, I am looking forward to a lot of things as lockdown restrictions start to lift, and high amongst them is being able to start work on this project, in person, with real people! I am looking to work with ethnically and culturally diverse communities in Lancaster, Morecambe and the surrounding rural area to consider the theme of duality – what it is to be 'of' more than one place. I will be asking questions, listening to the answers and seeing where that leads us.
I am keen to work with communities who either have previously or are now addressing these issues, including those who recognise the common experience of feeling they do not actually belong anywhere. It will be interesting to begin to think about what it takes to create a sense of belonging. Is this through language, food, clothing, places, people, art, colours, cultural events, or something else?
For me, the most exciting thing about this commission is having the freedom to adapt depending on what I find out during this period of research. As an artist of mixed-race heritage, I am fascinated by what represents home, paying attention to when I do and don't feel that I belong in any given place or community. These questions of dual identity and what it is to belong have been in my thoughts for a very long time.
After this stage of connecting with local communities I want to find out what represents a sense of belonging to more than one place for people here, I am planning to make small artworks based on this research to be placed in public spaces. After the sense of isolation so widely felt during the global pandemic, it is important to work directly with people, finding out what has brought them together, or could do so in the future, and indeed what pushed them apart from each other.
If you live in Lancaster, Morecambe or the surrounding rural area and this sounds intriguing and you would like to say hello, please get in touch with lauren@lancasterarts.org
Layla Khoo is a Yorkshire based mixed media artist specialising in ceramics and site specific installations. Recent works include Change in Attitudes at National Trust property Nunnington Hall and Custodians at Dalby Forest.
Further information on Layla's work can be found on her website www.laylakhoo.com
---
Posted on 3rd Jun, 2021