To Grief and Back
Maria Gulina
St. John's Church in central Lancaster is quiet and very cold. You can see the light from the colourful stained glass windows, as well as the stains on the walls and pieces of plaster falling off – the church has long been unused. Quilted textiles are hanging in the part of the church where the altar would be – a place where you don't usually go when you visit a church. A Place for Grief, an exhibition by artist, Fabiola Santana also invites you to the place where you don't usually go – at least, willingly. To the place of grief.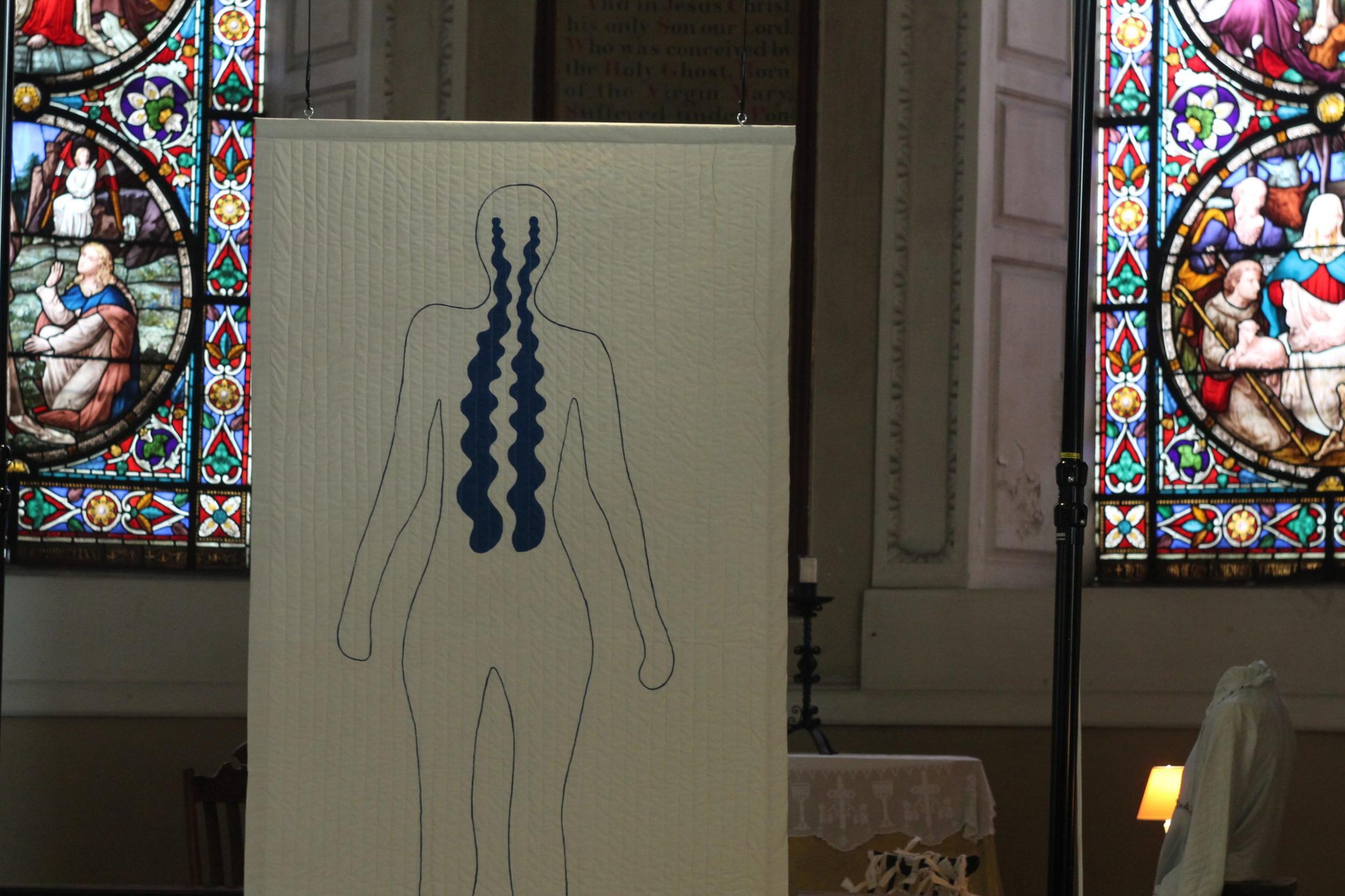 A Place for Grief is part of a 3-year cultural programme called Mill Race, Flow of Change that is overseen by Lancaster Arts, in partnership with Lancaster City Council and funded by Historic England. St. John's Church has been generously offered by the Churches Conservation Trust so this exhibition could be installed. I volunteered to be a part of the invigilation team during the exhibition. A Place for Grief has installed several small interactive spaces or stations with tables, somewhere to sit and listen, with quilted textiles hanging by each one. The visitor listens on their phone to the artist who talks through each station.
I wander through the installation, carefully examining the textiles with outlines of the human body and metaphorical depictions of what grief looks like: an abysmal black hole in your abdomen, a violent spiral in your throat, numerous small arrows pricking every part of your body from the inside. I listen to the sound pieces that are part of the installation: stories of how different women experienced grief, physically and emotionally; sounds of waves; echoes in another language; distant music. At the back of my mind, I admire the work put in making the sound art (I've had some experience with podcasting and I know how much time and work it takes).
I think about how sound art is a fitting artform for experiencing and expressing grief. Grief is strongly connected with voice, whether it is crying out loud in pain, or going numb and being unable to make any sound at all, or finding words to comprehend it. I think about how we don't have many specific rituals or time for living and processing grief. We are always urged to constantly move forward and concentrate on the positive. The best place for grief I know so far is in a song. Back at home in Belarus my friend Julia, who studied folklore singing at the time, made classes about it. There were six of us, singing every Thursday in a small room amid the dark and gloom of late November evenings. Folklore Belarusian songs keep all the grief of my much suffered homeland, when people's lives were swiftly taken away for the sake of the battles of the empires. As we sang in the dark, I could feel that my voice was becoming stronger, becoming a place for some vast unnamable emotion. Something bigger than me was going through me, keeping me and my voice sounding.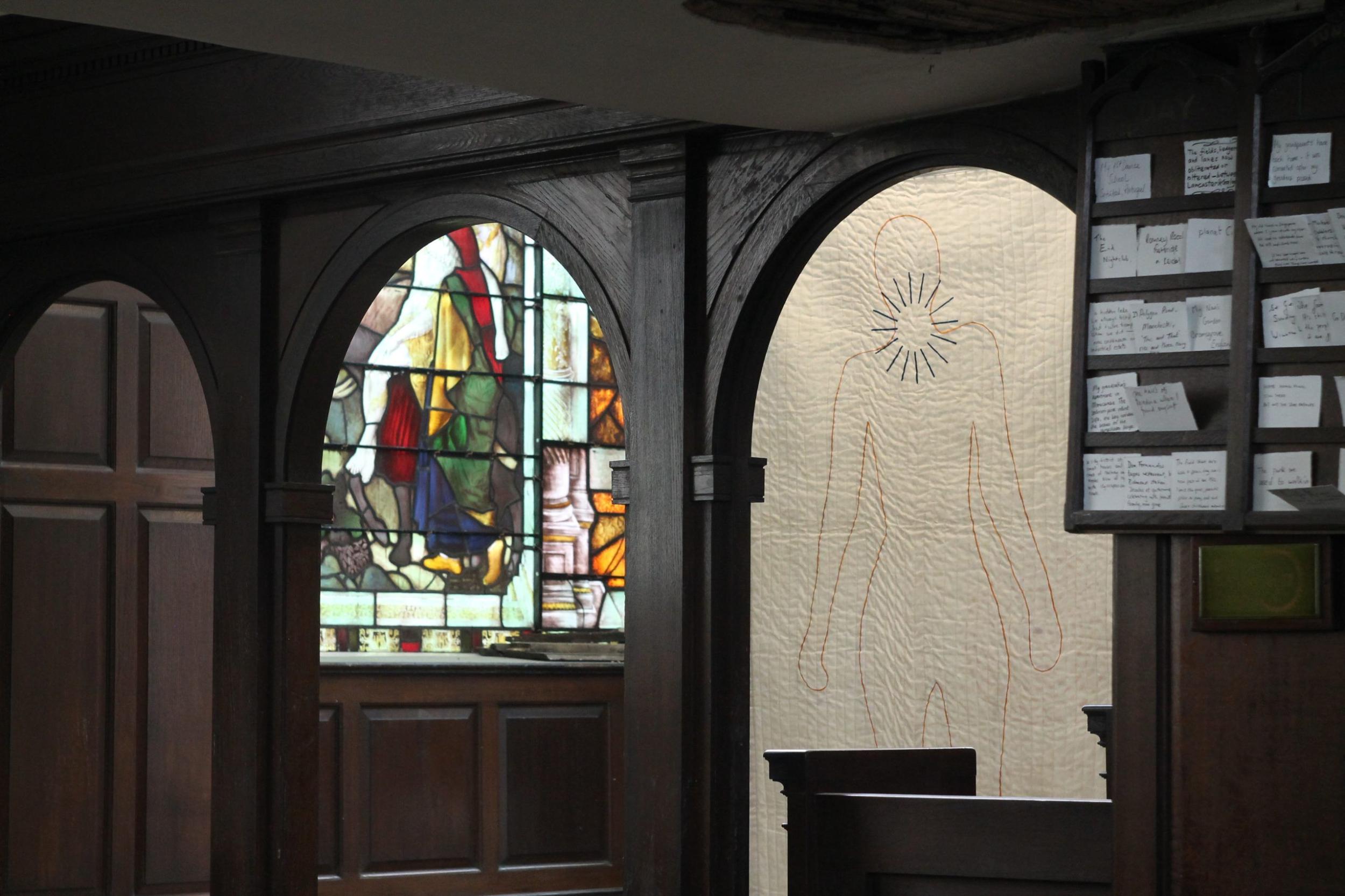 As I go through the exhibition, I think about how we grieve - not only people, but places, landscapes, all living creatures as they suffer, die or disappear. I remember the book I've been reading for my dissertation, a book by Norwegian philosopher Arne Naess on deep ecology. He talks about the roots and solutions of the environmental crisis that we are experiencing, and how "shallow ecology" – a superficial set of rules – is never enough to resolve this crisis. What he suggests is going deeper: accepting the intrinsic value of all living creatures, landscapes and ecosystems and directing our attention to creating meaningful connections with them. I am lucky enough to have experienced very few losses in my family, but I have grieved so many nature sites. Working in an environmental NGO, I saw it all the time: building a nuclear power plant just on the verge of a protected nature territory, cutting down a part of the park to make place for a hotel, demolishing a cozy city district of small houses and orchards to fill it with asphalt and skyscrapers. The NGO is liquidated now: after the 2020 protests for honest elections, even the smallest civic activity was seen as a major threat by the authorities. Some of my friends and colleagues are in prison right now for politically motivated cases. The others had to leave the country, only to become refugees once again as the war in Ukraine started. This brings me even to a larger grief, grief for people being murdered, raped, tortured and displaced, the cities being destroyed, the land being poisoned. Incomprehensible, unimaginable, still happening right now.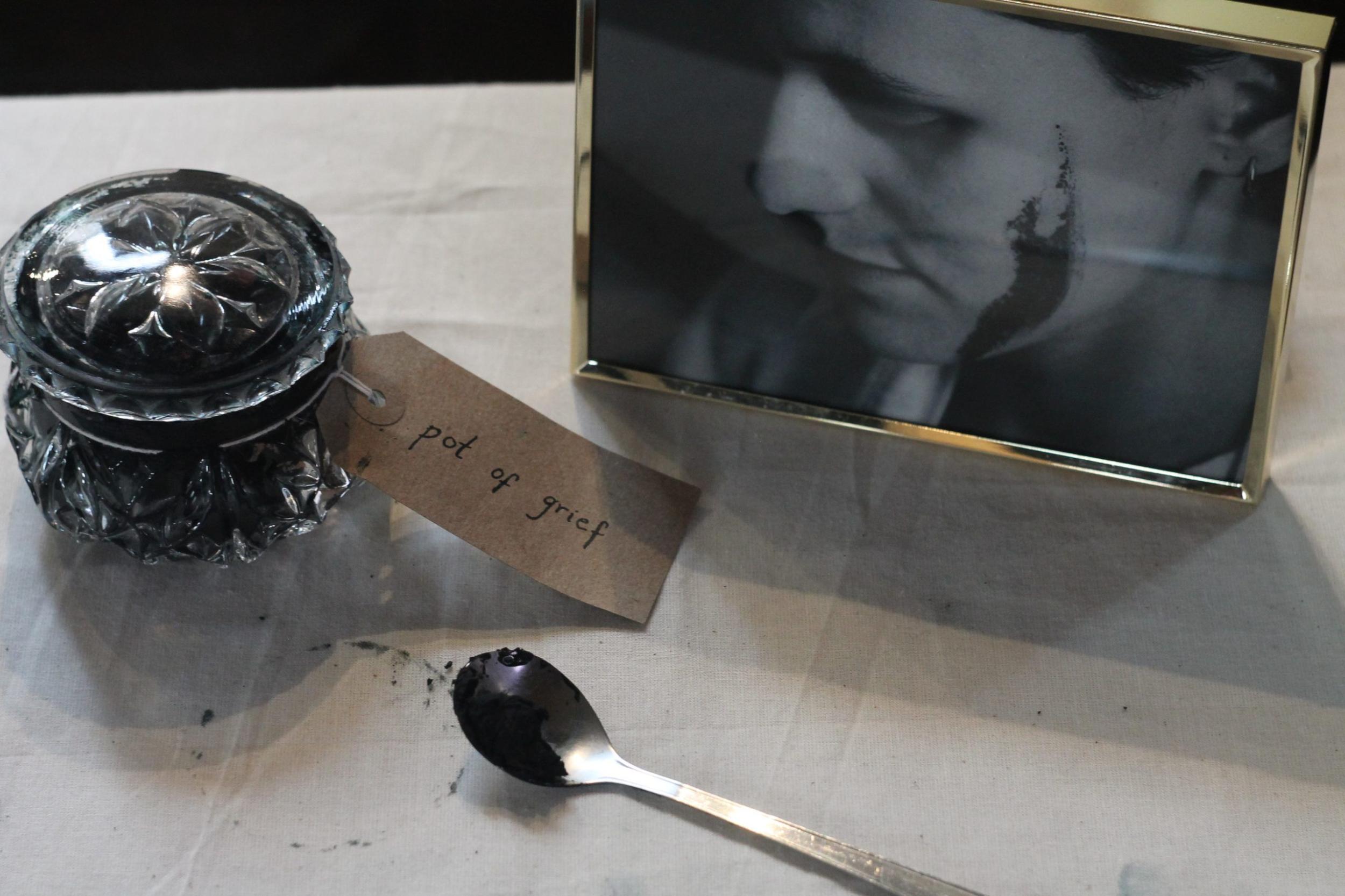 I finish exploring the exhibition and cast one last glance at the church. This brings a memory about another church in Belarus – beautiful, derelict building on a peninsula on a lake in a northern part of the country, quite far from the tourist routes. No stained glasses there, some walls falling down, grass growing inside. A few creative people went to live in a village there for a summer and became so enchanted with the place that they wanted to share it with other people – and so they made a small music and art festival on that peninsula. There were art objects in the forest, colourful projections on the church walls, local folklore choir, classical music on a raft on the lake, experimental music performances, bird songs in the morning and falling stars at night. I remember it as an example of what you can do with an abandoned cultural heritage: sometimes you don't have to necessarily restore everything, sometimes you have to just let things be and let life flow around them. Repurpose, add art, create meaningful connections.
I grieve that place and the small, artsy, intelligent festival, too. All my friends were there, not arrested, not exiled. All our hopes were there. Then another memory comes: a choir singing in the church at dusk, candles flickering, viewers standing around the walls, peering through the arches created by time and entropy. It was a beautiful performance, but the most magical part of it was a small mouse suddenly coming to the middle of the church, minding its mouse business, unaware of the music and dozens of people watching it. I could feel all the viewers hold their breath for a moment, all the attention being at the small living creature in the middle of the long dead building, unpredictable miracle of life.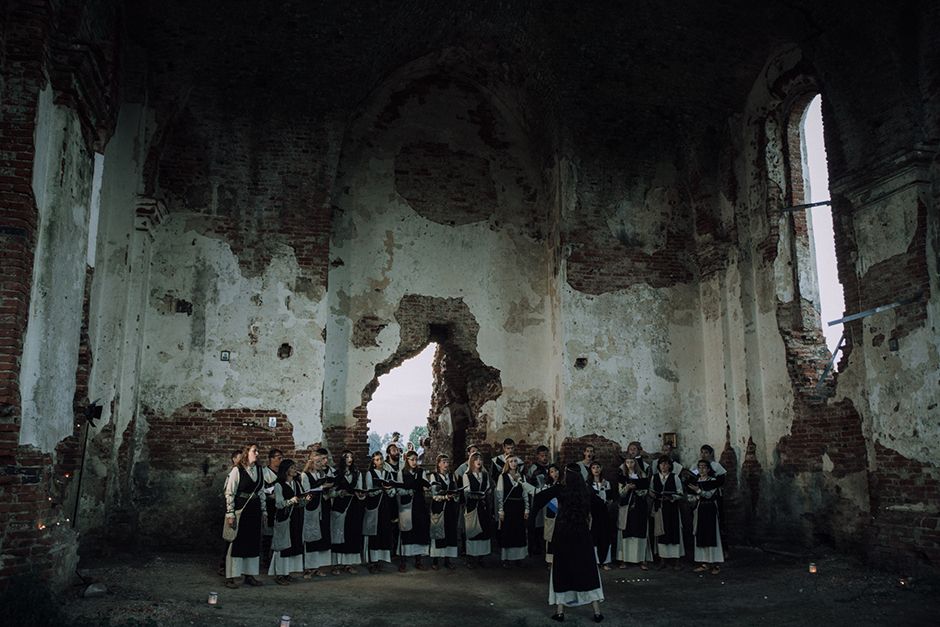 Photo: Tanya Kapitonova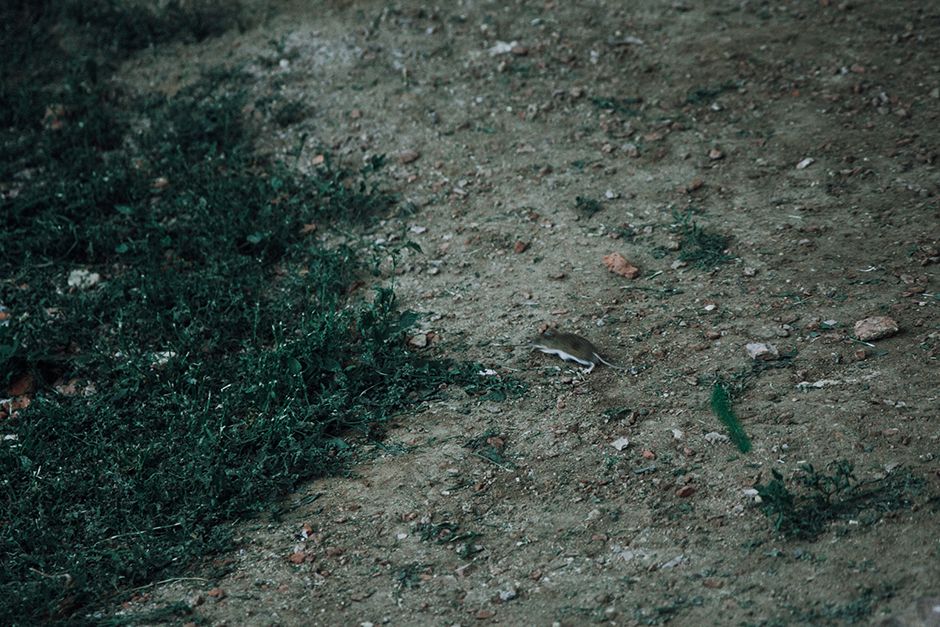 Photo: Tanya Kapitonova
That is, probably, the lesson I take from grief. Even when it all seems dead and abandoned, life still finds its small ways of returning.
Maria Gulina is a media and culture student in her Masters year at Lancaster University. She comes from Minsk, Belarus, where she worked as an editor for an online travel-magazine 34travel and was involved in work of environmental NGO Bahna.
---
Posted on 20th May, 2022