Ellie Barrett is an artist and researcher with an interest in the political and social meanings embodied by material. She recently completed her PhD in material meaning and contemporary sculpture and is a part-time lecturer at Lancaster University. Ellie is a founder and director of GRAFT, a community interest company championing the arts in Lancashire, and made her research for Is There Anybody Out There public through a digital collage.
Ellie's Project
As a sculptor, Ellie wanted to explore how the loss of direct touch and access to materials has affected artists in lockdown. As well as her own experience of trying to continue with an artistic practice throughout lockdown, Ellie interviewed four practitioners with varied lived experiences; Kerry Tenbey, Charlotte Hollinshead who supports the work of sculptor Nnena Kalu, Emii Alrai and Claye Bowler to explore shared and other perspectives.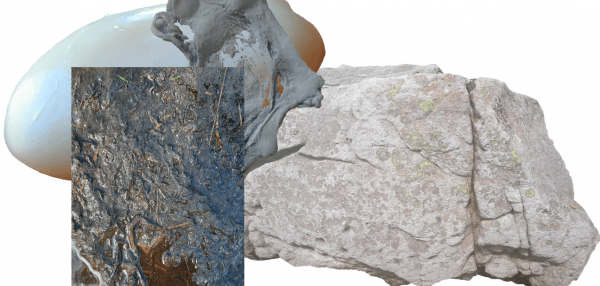 There have been some interesting commonalities in how this group of sculptors have responded; centering on found materials and paying attention to compositions made by accident and with everyday objects and materials. However, the inadequacy and inaccessibility of our current modes of communication and discourse have also come to the fore, for example; lockdown lead to increased interest in the work of disabled artists, but the primacy of speech and vision for online communication has been inaccessible for Nnena Kalu.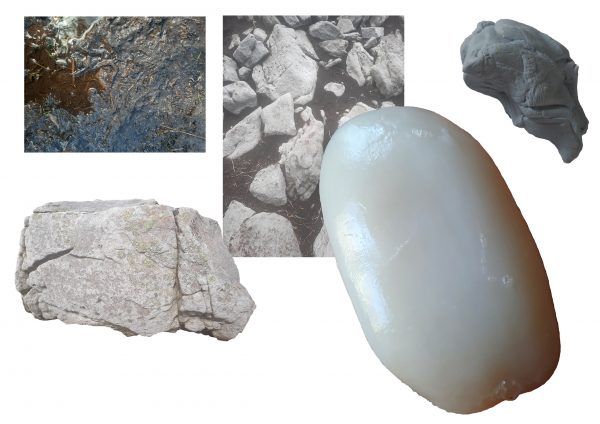 Learning & Next Steps
Ellie has been awarded funding from Arts Council England in 2021 for a new project with fellow North West based artist, and Is There Anybody Out There participant Kerry Tenbey. This will build on some of the themes and learning from this project, including how the social and political connotations of the materials that artists have access to and choose for their work is manifested. Ellie and Kerry's project, Material Art Network will be research and development towards material making. The artists hope to expand their network and provide a safe, accessible platform for artists with similar interests to contribute to their ongoing research.