The Mill Race overflows with forgotten, ignored and supressed histories but for the vast majority of its inhabitants, only tiny fragments of their life stories survive.  
Spill the Mill Race is the latest commission with the three-year Mill Race Cultural Programme and is the work of four artists working within four different artforms that uncovers the hidden stories of the Mill Race area in Lancaster. It has enabled local people including writers, ceramicists, dance artists, children, people seeking sanctuary, church and community groups to re-imagine the stories of the Mill Race area from these fragments of history and recreate these through story, pottery and dance.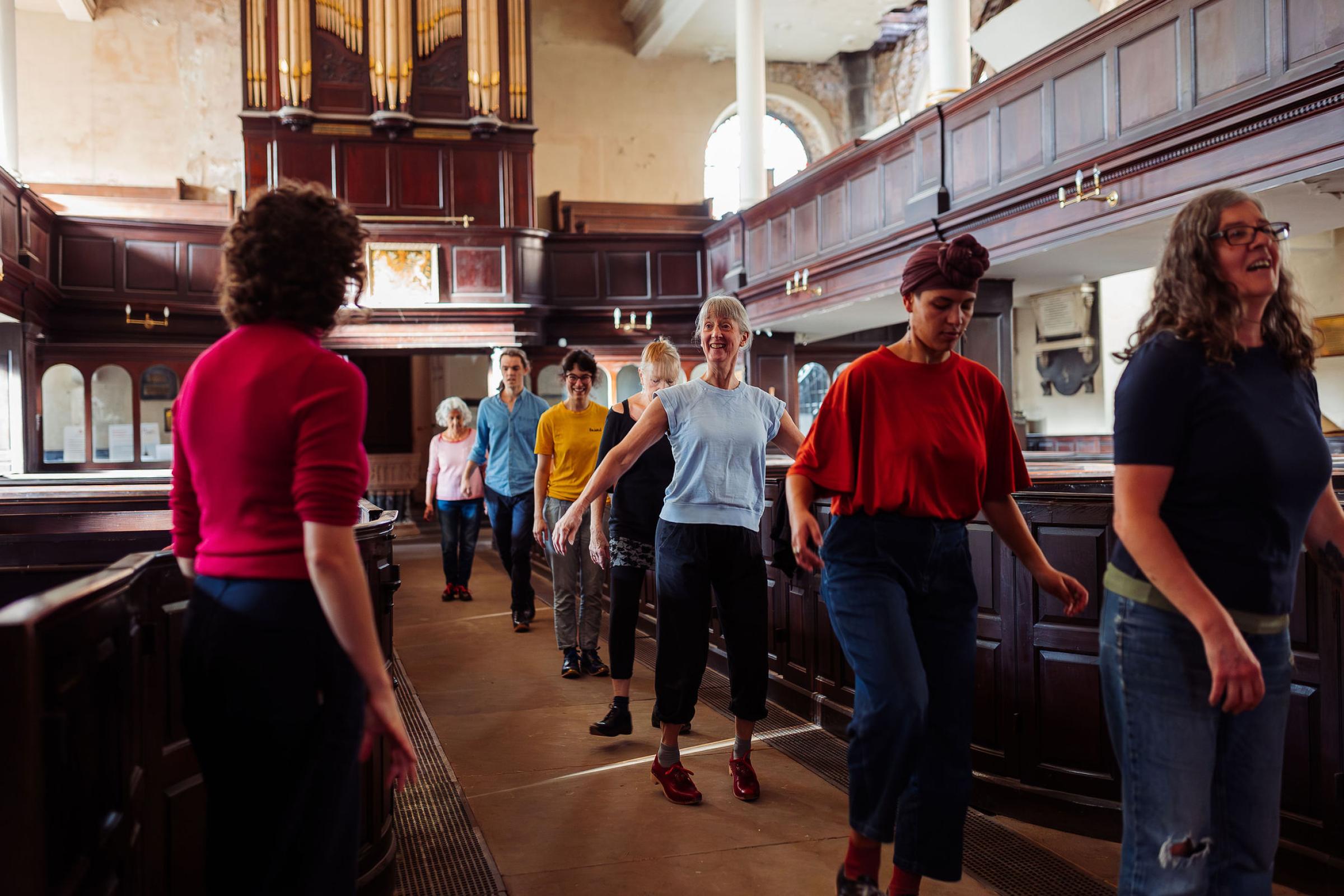 Ceramicist, Rose Atherton, storyteller, Mike Forde, dance artist, Jenny Reeves and sound artist, Jo Kennedy considered the historical research of the area and used this to inform their individual projects within the Spill the Mill Race collaboration. Every part of this exhibition has contributions and creations from Lancaster residents as a result of public workshops over the last six weeks, resulting in a unique, collaborate event.
Spill the Mill Race references how the past can spill into the present and also touches on earlier commissions such as FLOW, a project in 2022 in which participants collected water from the River Lune and returned it to the Mill Race through a celebratory ritual.
Please come to the Spill the Mill Race exhibition at St. John's Church in Lancaster
Saturday, 11 November, opening at 7pm
Thursday 16 November, 4-8pm
Friday 17 November, 4-8pm
Saturday 18 November, 11-1pm
No need to book and entry is free of charge.
'Mill Race: Flow of Change' is delivering a wide range of place-based cultural opportunities to help reveal and experience the area's unique histories. It celebrates the Mill Race area as a core and dynamic part of Lancaster that is directly informed by its heritage but also shaping its emerging, contemporary character. The programme is funded by Historic England, Lancaster City Council and Lancaster University and managed by Lancaster Arts. A Cultural Consortium of local residents have selected and overseen the commissions. For more information, please go to: www.lancaster.gov.uk/millrace