Call out for Proposals: Mill Race Cultural Programme
Are you:
Curious about a hidden part of Lancaster that has the mill race flowing underneath it still; a mill race that kickstarted the early industrialisation of Lancaster?
Keen to create projects that connect arts and heritage with lots of participation?
Interested in unearthing the past but also informing the future?
Intrigued to work with people you don't know, in sectors you might not have connections with now?
If so, please read on…
Background
Mill Race: Flow of Change is a cultural programme funded primarily by Historic England and working hand in hand with the High Streets Heritage Action Zone in Lancaster. The programme is managed by Lancaster Arts at Lancaster University in partnership with Lancaster City Council. A consortium of Lancaster residents with a diverse set of skills, interests and backgrounds will oversee a set of commissions taking place in 2023, with involvement in the selection process through to supporting and promoting the projects.
A support group from this consortium will provide further assistance with the commissions.
Please visit: www.lancaster.gov.uk/millrace to learn key information about previous and
ongoing projects.
Please also watch this 3-minute film to see what we have done so far.
Here is a map of the Mill Race area (in the north-east of the city).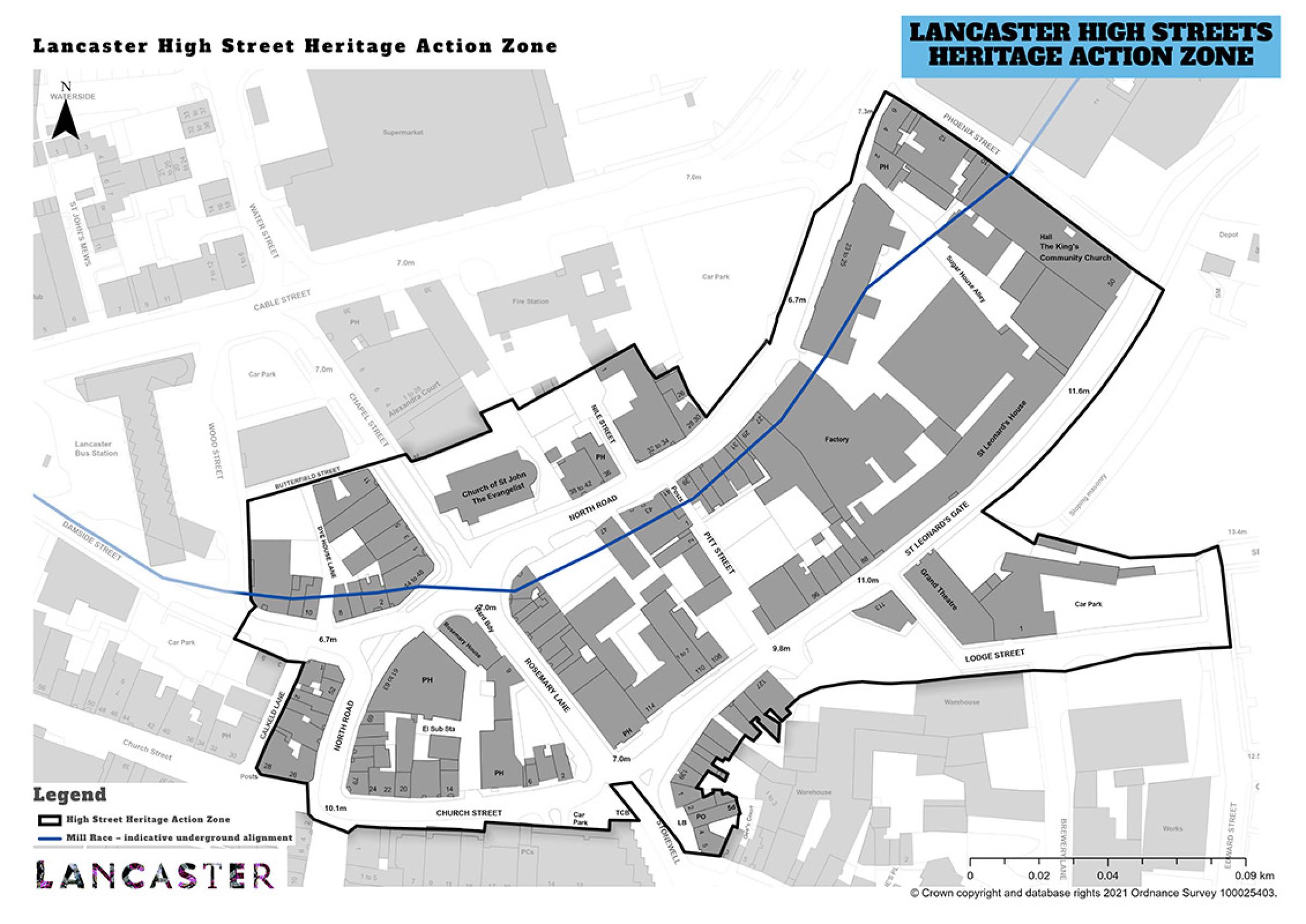 You can find out more about what makes the Mill Race area significant here.
This is the second of two sets of commissions, the first of which has been underway since July. 'Spill the Mill Race' has 3 artists collaborating in different artforms (ceramics, story telling and dance) to deliver a public exhibition at St. John's Church in November.
They have conducted historical research into the Mill Race area and are inviting public participants to be involved in the project through workshops. Your project should similarly create new relationships that contribute to the current cultural offer in Lancaster and illuminate the Mill Race part of Lancaster.
To find out more please go to:
Send your completed application and budget to millrace@lancasterarts.org.
The deadline for proposals is midnight Sunday 15 October 2023.
---
Posted on 27th Sep, 2023