Tuesday Talk | Jill Gibbon
The Tuesday Talks programme invites artists, thinkers and curators to explore an aspect of their practice in a lunch-hour. Visiting speakers shape the form of their talk, so you can expect anything from in-depth discussion of a current interest to a live performance.
Jill Gibbon is a politically engaged artist with research interests in war, drawing, and aesthetics.
She is currently documenting the secretive world of the international arms trade by drawing undercover in arms fairs. She gets in by dressing up as a client, the cover mimicking the masquerade of respectability in the industry.
She regularly exhibits her work, and has drawings in the permanent collection of the Imperial War Museum, and Peace Museum.
She has a B.A in Graphic Arts from Leeds Polytechnic, an M.A in Visual Arts from Keele University, and a PhD in Drawing from Wimbledon School of Art. She lectures in Graphic Arts at Leeds Beckett University.
The Tuesday Talks programme is a collaboration between the Peter Scott Gallery and Lancaster University Fine Art Department. The Autumn 2017 season includes:
Kathryn Elkin | 17 October
Juneau Projects | 24 October
Kate Owens | 31 October
Gemma Anderson | 7 November
Ian Hartshorne | 14 November
Jill Gibbon | 21 November
Free to attend.
No need to pre-book.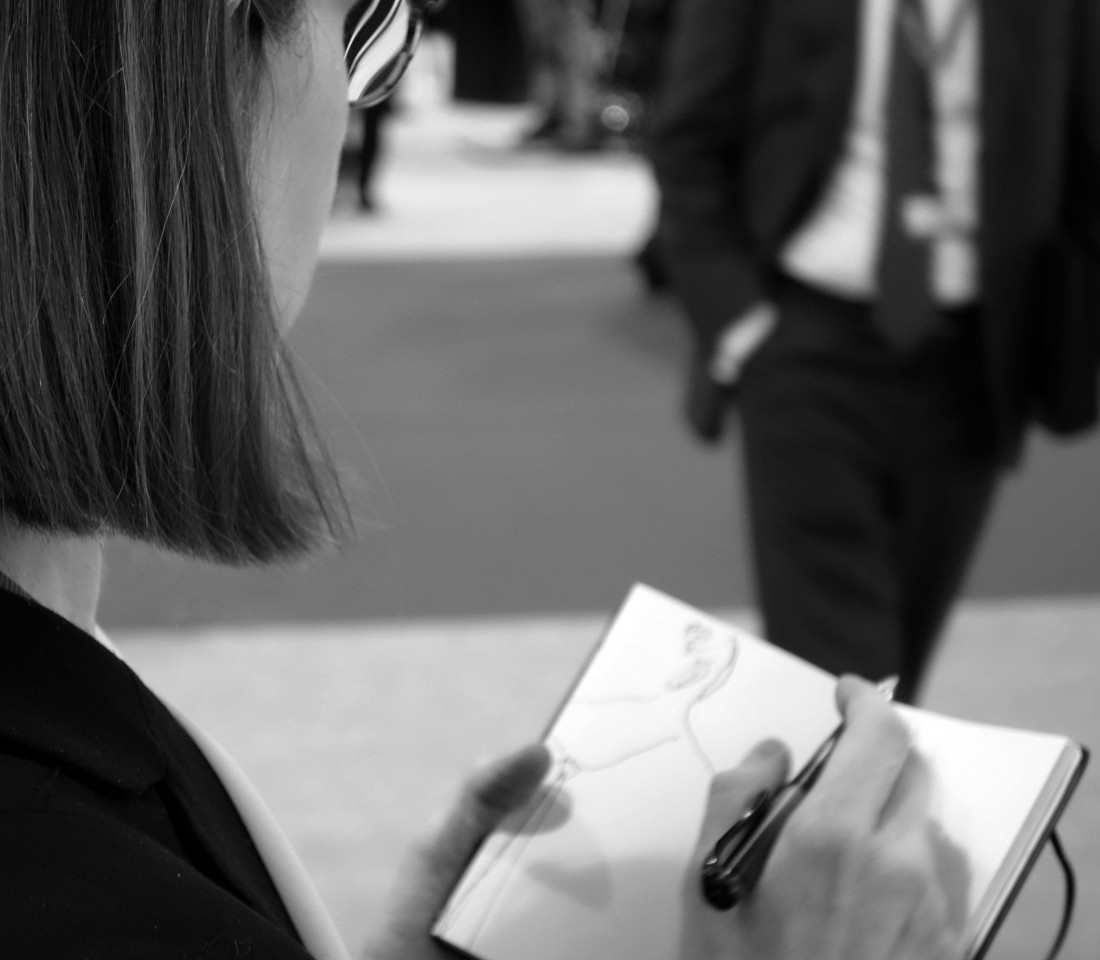 Jill Gibbon, Drawing Eurosatory, 2016